New College Bradford is proud to be a driving force of raising educational standards and providing opportunities to over 50 secondary schools across the city. We aim to support them with curriculum study, their personal development programme and offer a wide range of enrichment activities.
That's why we are delighted to launch an exciting new programme entitled 'The Brilliant Club's Scholars Programme' to four of our feeder schools: Beckfoot Upper Heaton, Bingley Grammar School, Bradford Girls' Grammar School and Carlton Bolling.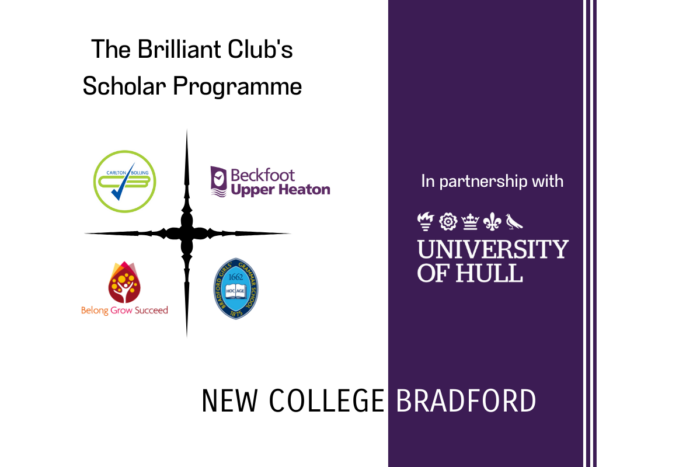 The programme, in partnership with The University of Hull, aims to give pupils from non-selective state schools the opportunity to work with a PhD researcher to experience university-style learning. It helps pupils develop the skills, knowledge and confidence to secure a place at a highly-selective university. We look forward to seeing the progress these students make in ensuring they are fully informed about post-18 progression.