Writing for The Leaders Council, Jim Robinson, the assistant principal at New College Bradford, highlights the work that the institution – which operates under the umbrella of the New Collaborative Learning Trust – is doing in the realms of social mobility and what the impact of 'free school' status and membership of a multi-academy trust can do for 16-19 education.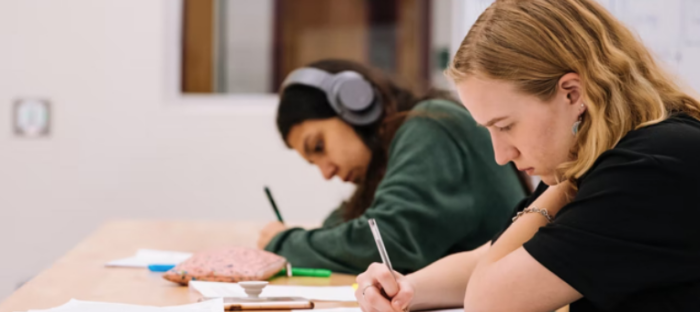 We are very proud of the impact that we have had in terms of social mobility within our first cohort of Year 13 students who are leaving New College Bradford: 83 per cent of our Year 13s progressed to university. The fact that this came from a cohort where three quarters of students were the first in their family to progress to university, with three quarters living in areas with low levels of progression to higher education and nearly half being in receipt of bursary funding, in a local authority ranked second worst for social mobility in the country, is testament to the incredible work of the staff and students since the college opened in September 2019.
This college was built specifically to improve social mobility in the city, and we are pleased that we are starting to make that difference.
In particular, our focus on developing the students' cultural capital, as well as their academic success, has helped raise their aspirations. Each subject comes with a bespoke two-year enrichment plan, which includes careers and university events, designed to help students progress after college. All students have the opportunity to visit a university campus during their time at college, as well as multiple opportunities to meet with visiting speakers from universities and employers. Even during the Covid-19 pandemic, we developed a very popular remote enrichment programme called "Read, Watch, Do" and a virtual work experience programme to keep students motivated and focused on the future.
We also arranged a virtual Careers and Higher Education Day, where students could attend workshops with 80 different universities and employers to help with their decision making. Parental engagement has also been crucial, including information evenings and university visits for parents to help them support their children in their next steps. We have been supported in all this with strategic partnerships with many local universities, especially the University of Hull.
The 83 per cent of Year 13 students to progress to university sees New College Bradford take pride of place as holding one of the highest rates of progression of any sixth form college nationally and sitting very significantly above the national average of 62 per cent of 18-year-olds going to university. We are especially proud of the fact that there was no difference between the rates of progress for disadvantaged students and non-disadvantaged students: both were 83 per cent.
As well as the economic context, with a very high proportion of students coming from disadvantaged backgrounds, we were proud that these rates of progression were achieved with students who study a range of subjects; around two thirds of students at New College Bradford study at least one Applied General course. SEND students were also very significantly more likely than the national average to progress to university. We were also pleased that students who decided not to attend university also achieved well: 98 per cent of all Year 13 students progressed to education, employment or training. We also know that students sustain these positive destinations: we surveyed our alumni and found that virtually all were still studying at university and reported that the skills they developed at college were helping them thrive in Higher Education. As well as the destinations headlines, we can also see quite how much students' aspirations have been raised: when starting at college, only around half of the cohort were planning to go to university.
This success has already been recognised in the national media, with the TES featuring New College Bradford as an exemplar of good practice for super-curricular enrichment, and local media focusing on the high number of students who are studying medical and health courses at university, with a view to "giving back" to the local community.